Free Carpet Information and Buying Guide
Carpet Guide Pad Installation Best Stores
---
By Alan Fletcher - 30 Yr Carpet Expert / Consumer Advocate - I do not sell carpet. ABC
Choosing Berber Carpet
Best Carpet
Near Me?

What is Berber Carpet? Berber carpet has been around for a long time and was originally hand-made by the Berber Tribe of North Africa. In fact, Berber Carpet is still hand-made today in some parts of Africa. Looped Berber Carpet became popular in America in the early 1980's and has grown in popularity ever since!
Homeowners today have many choices and options with Berber styles, colors and quality levels. Here are some important facts and useful carpet information to help you choose the right Berber Carpet for your home.
Berber Carpet Styles
1. Simple Looped Berber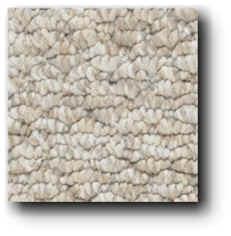 2. Patterned Loop Berber
3. Cut and Loop Berber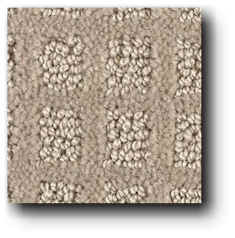 4. Patterned Loop Berber
5. Cut Pile Berber (no loops aka California Berber)
6. Patterned Loop Berber
Should I Choose a Looped Berber Carpet?
Not all Berber Carpets have loops. One popular style is called a "Cut Berber" and has no loops. (Hence the word "cut") This style is also known as a California Berber. Some Berber carpets are made with loops and cut-loops and are known as "Cut and Loop". If the style has a repeating pattern then it is called a "Patterned Cut and Loop". These can be most costly but are quite beautiful and have an elegant appearance.
Looped Styles have two main drawbacks you must consider.
Loops can be easily snagged. If you have active kids or pets then a looped Berber may not be a good choice for you. Repairing snagged loops can be costly. Some snags can run (like a pair of nylon stockings) causing major damage to your carpet that may not be repairable.

Loops tend to fall over in high traffic applications. This is especially true with Berber carpets made with Olefin. The larger to loops the more prone they are to matting and crushing. Choosing a Berber with smaller loops will decrease the chances for matting and crushing.
How Much Does Berber Carpet Cost?
(Not including pad and installation)
Berber carpet made of Wool can easily cost $80 per square yard and go up from there.

Berber made of nylon range from $25 to $60 per square yard, depending on the type of Nylon and the carpet style. (The popular "Softer" Nylons are a bit more costly.)

Berber made of Olefin range from $10 to $25 per square yard.

Learn more about Carpet Cost and Prices
Should I Select a Wool, Nylon or Olefin Carpet Fiber? When it comes to selecting the right Carpet Fiber for you there are two main things you must consider: More about Carpet Fibers
Berber Carpet Cost and Longevity
Wool is a natural fiber derived from sheep. Wool is the most expensive fiber and while it is very soft and durable, it is also the most costly to maintain. Wool carpet must be cleaned by a professional carpet cleaner who has been specially trained to clean wool carpet. The cost is significantly higher than for the cleaning of other types of carpet. Wool carpet can last a lifetime if cared for properly.
Nylon is a very durable fiber and is less costly than wool. Nylon cleans easily and resists stains very well. Nylon is the most resilient fiber which gives it the ability to retain its like-new appearance longer than any other synthetic fiber. Depending on your amount of foot traffic in your home, a good quality Nylon carpet can last up to 20 years or more if well cared for. Learn more about Nylon
Olefin is the least costly fiber to consider. Olefin is inexpensive to manufacture and the fiber is prone to matting and crushing because it is not very resilient. During the manufacturing process the fiber becomes oily and while they try to remove all the oil through a multiple rinsing process, it is difficult to do. The residual oil on the fiber tends to attract dirt and makes the carpet difficult to clean. Berbers made with Olefin are very reasonably priced but generally only last up to 10 years.
Installing Berber Carpet
Berber carpet is much more difficult to install than regular carpet styles. Berber is a heavy carpet and is much more difficult to handle, seam and cut. Most installers charge at least $1-2 extra per square yard for installing Berber carpet and also charge a higher price for installing Berber on stairs. Learn more about Carpet Installation Cost
What is the Correct Padding for Berber Carpet?
All Berber carpet styles require a high-density padding and a lower thickness than other non-Berber carpet styles. In most cases, a minimum of 8-pound density and a thickness of no more than 3/8" is required.
Check with the carpet manufacturer to make sure you select the correct padding specifications. Using the wrong padding can void your carpet warranty and may cause your carpet to develop wrinkles and wear out prematurely.
Commercial Grade Berber Carpet Styles

Level Loop (shown in three colors above)

Cut Pile (does not have loops)
These are the two most common Berber styles used in offices and institutions today. They are very durable because they have a very high pile density. The loops are very small the packed tightly together to help prevent matting and crushing. They can be made with one solid color or from multiple colors.
Most homeowners don't choose a commercial grade carpet unless they need to use a wheelchair or walker. The lower pile height makes it easier for the elderly or handicapped to walk easier or use hand-held or rolling walkers, manually operated or powered wheelchairs. Most commercial -grade carpets are glued down without a pad underneath. This makes the carpet more much more durable and virtually eliminates the possibility of the carpet to develop wrinkles.
Where to Buy New Carpet or Flooring?
I have created a special hand-picked list of Reputable Carpet and Flooring Dealers that I recommend to my readers. Every dealer I recommend must pass all my tests and requirements before they can be included in my directory. I suggest you get at least three bids/estimates before you make up your mind as to which dealer you should buy from.